Show
Light Pickers
Babies and their adults are gently invited to enter a dark space, where abstract, organic shapes, flexible and easy to handle, are made of light.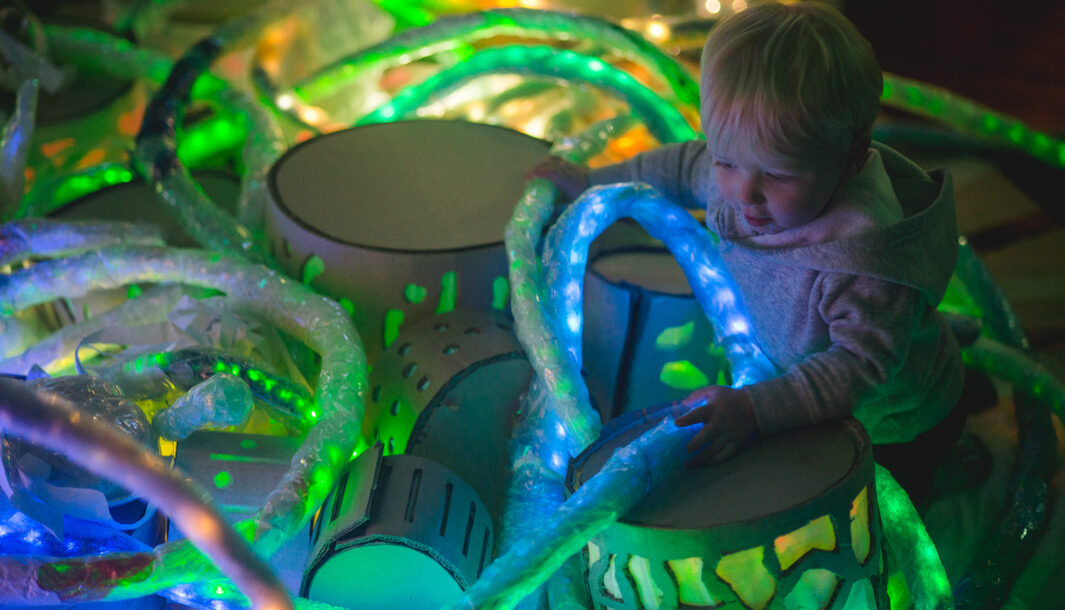 The young participants touch, move and interact with the objects, transforming the dark space into ever-changing, glowing scenery. With the children's currents of creativity, the ebb and flow of the light picture shifts and changes throughout the session. Their exploration and play with the evolving tide of light and sound inspires fascination, wonder and fun.
Light Pickers sees the very young making choices that transform the space, giving meaning to an abstract scene. We see them navigate their way through the darkness as they play and connect with the light – a metaphor for hope and the power of creative minds.
Accessibility
Light Pickers takes place in an indoor, darkened space.

Babies, children and families choose how they engage with the artists and the space, moving around as they like.
Acknowledgements
The 2018 creative development of Light Pickers at ArtPlay was supported by the City of Melbourne.
Watch the trailer
Light Pickers is whimsical, engaging and a sensorial delight.

TOT: Hot or Not
Contact
Got a question about Light Pickers?
Other shows
Find a Polyglot show for your venue, festival or event.
Explore shows