Show
Invisible Orchestra
Invisible Orchestra is an exciting musical experiment where beautiful sounds are created with the body in the most unconventional and hilarious ways.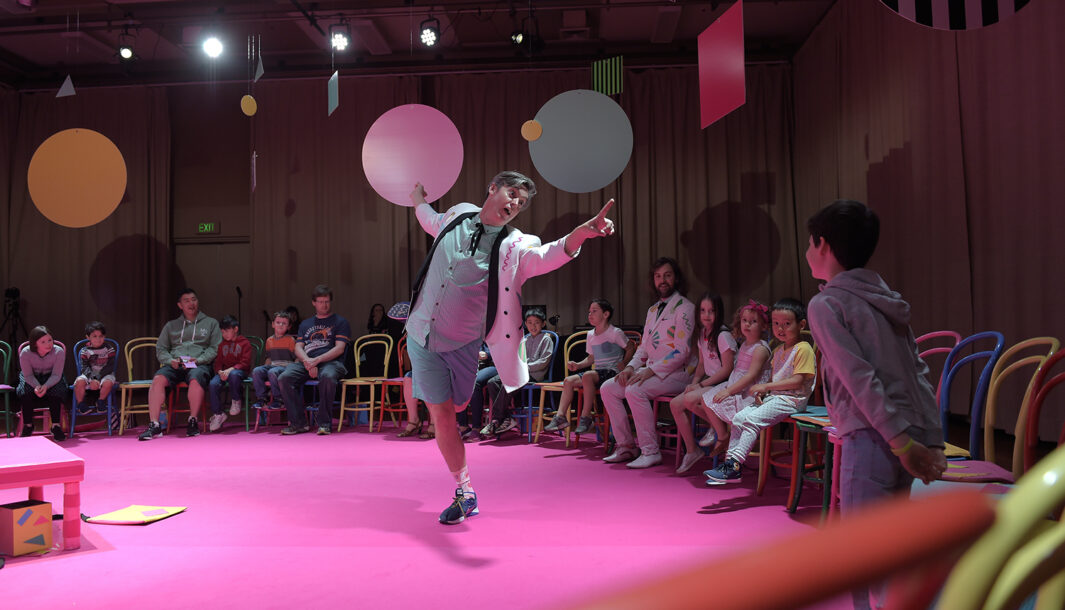 Created by IO in association with Polyglot
Imagine a game of musical chairs where the music starts when everyone stops. Invisible Orchestra uses chairs as instruments, and just as musicians use their hands to strum a guitar, you are invited to use your imagination – and your bum – to shimmy, squash, bump and bop your way around the orchestra. Coming together as an ensemble, conducted into harmony, you'll discover a surprising and delightful symphony of sound.
Accessibility
Invisible Orchestra is an energetic experience.
It takes place indoors, and assorted sounds and music is played for the duration.
Acknowledgements
Invisible Orchestra was developed through The Generator in collaboration with IO: Andy Callaghan, Matt Kelly, and Glen Walton.
Watch the trailer
Invisible Orchestra went wonderfully well! You gathered a terrific team around the project and it felt like a perfect fit… It's been an absolute pleasure.

Arts Centre Melbourne
Contact
Got a question about Invisible Orchestra?
Other shows
Find a Polyglot show for your venue, festival or event.
Explore shows