Show
When the World Turns
A fantastical experience for young people with complex disabilities and their families, leading a participating audience into a sensory state of mind and body.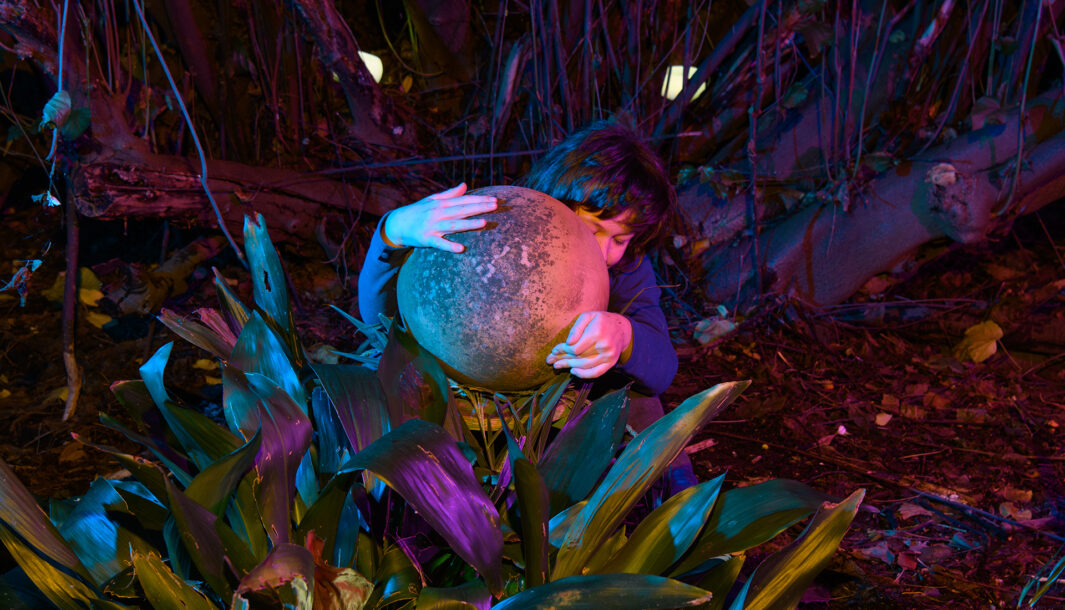 A collaboration between Polyglot Theatre (Aus) and Oily Cart (UK)
When we are still we can feel the world turning.
You are invited to come on an adventure that will take you into the heart of a wondrous landscape, to become part of a wild place of the senses. Your family can see, hear, touch and smell this strange, rustling, breathing world as it reveals itself. Starting in your own home, this adventure will be one you remember, full of surprise and wonder.
In a landscape of living foliage, through sound, light, scents and shadows, When the World Turns playfully explores our connection with each other and with the world. In this place humans are equal parts of a new, inclusive ecology.
Acknowledgements
Commissioned by Arts Centre Melbourne for major arts and disability festival Alter State, When the World Turns is supported by the UK/Australia Season Patrons Board, the British Council and the Australian Government as part of the UK/Australia Season, with further support from the Cassandra Gantner Foundation, State Trustees Australia Foundation, the Jennifer Prescott Family Foundation, the Marian and E.H. Flack Trust, ArtPlay and Arts Council England.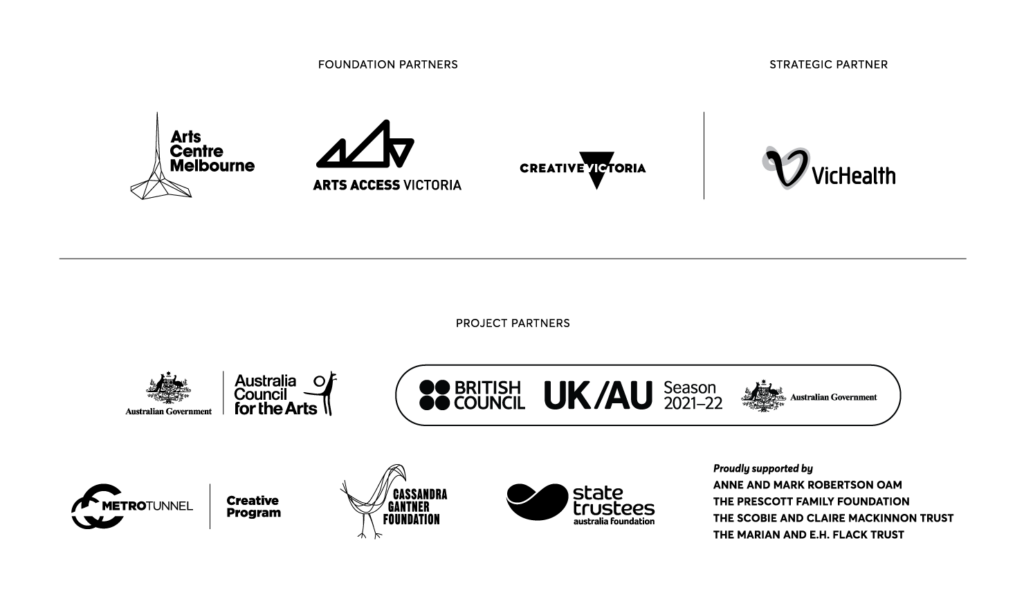 Accessibility
When the World Turns is an interactive theatrical production created specifically for children with complex disabilities (who often face the most barriers to access) and their families or teachers/carers.
In a performance for families, the audience is comprised of up to eight family 'pods' (groups) each made up of between two and five people. Family 'pods' can include a mix of adults and children from a single family and must include at least one child with complex disabilities and one adult.
In a performance for schools, the audience is comprised of up to eight 'pods' (groups). Each pod can allow up to two students from the same school and one or two of their teachers or support people.
When the World Turns asks our audience to be participants in the work and this means adults as well as children. In the show, the audience won't be in a traditional 'audience' seating arrangement. Instead, they will be surrounded by the world we have created and right in the middle of action and atmosphere.
When the World Turns begins at home or in the classroom, with a sensory package delivered for families or classes to explore together. Inside is a simple creative kit and a short audio experience, designed to spark magic and connect with the natural world they will encounter in the show. The package will also include a visual story, which will provide information about the venue and what will happen when audiences arrive and during the performance.
When the World Turns contains low theatrical lighting, light and shadow, amplified music and sound effects, a variety of plants and foliage, and use of naturally scented sprays.
Contact
Got a question about When the World Turns?
Other shows
Find a Polyglot show for your venue, festival or event.
Explore shows