Show
Pram People
A moment in time for children who ride in prams, and the adults who push them.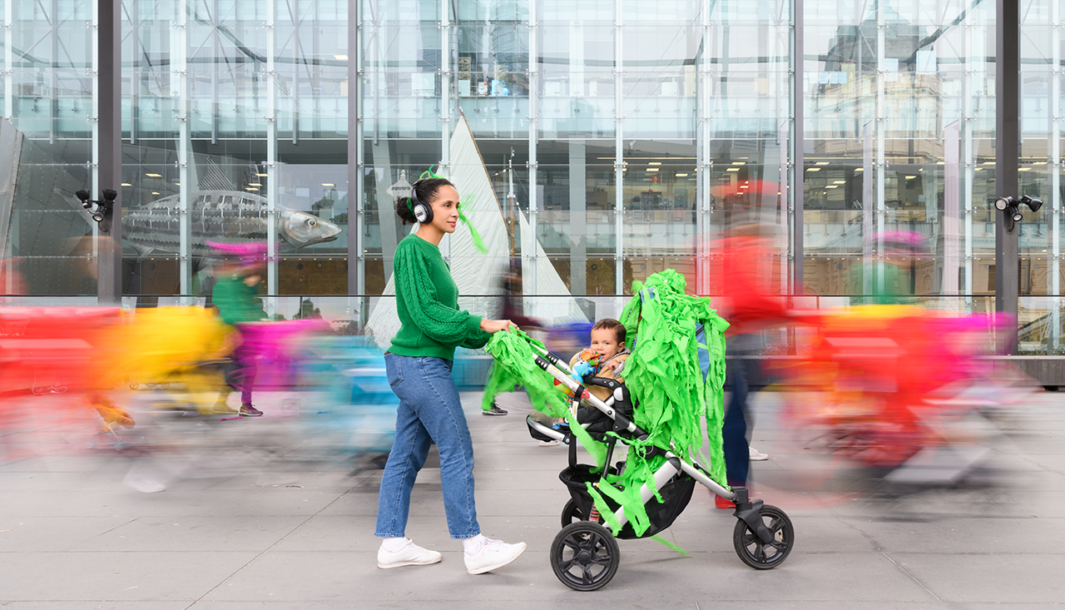 A celebration of community, Pram People rolls out the red carpet for every pram, big or small.
Pram users assemble en masse, following curious and wonderful prompts through headphones, secret messages and even other participants. Performers delight and intrigue, adding to the fun as families weave amongst and around each other.
Pram People offers a playful and welcoming approach to community participation through joyful movement and connection, using the most universal of vehicles – the pram. Hilarious, serious and surprisingly moving, this immersive, colourful spectacle reclaims the pram as an asset to public space and society as a whole.
Acknowledgements
Pram People is supported by the Restart Investment to Sustain and Expand (RISE) Fund – an Australian Government initiative, and the City of Melbourne through the Arts and Creative Investment Partnership fund and ArtPlay.

Accessibility
Adult participants will be given headphones to wear during the experience.
Pram People is wheelchair accessible for participants (location dependent).
Contact
Got a question about Pram People?
Other shows
Find a Polyglot show for your venue, festival or event.
Explore shows