April 09 - April 12 2022
Bees at Abbotsford Convent
Bees is a joyful interactive work in which children are welcomed into a world of community, communication, wonder and imagination.
Presented by Polyglot Theatre and Abbotsford Convent for Convent Kids
Bees is a joyful interactive work in which children are welcomed into a world of community, communication, wonder and imagination.
Explore a buzzing, humming hive of activity, as three human-sized Bees busy themselves in the creation of a community alongside children who transform into bees as they play. The bees are fascinating, strange and beautiful, traversing invisible pathways and mapping delicate patterns across the performance space.
Inspired by the mysterious life and work of bees, this re-imagining of public space involves the slow uncovering of an intricate unseen world. Children are immersed in the sounds, shapes and scents of the bee world, from their familiar buzz to honeycomb houses and vibrant pollen. Bees uses ritual, non-verbal communication and the secret world of bee movement to provide a range of access points for children to participate.
Please note: non-toxic, colourful, powder will be used during Bees, and audiences choose whether they touch it. Small amounts will wash out.
"Bees is about discovery, community and joy. I would love children and families to have had lots of fun and have felt a part of something bigger than themselves. I hope they go home filled with joy, wonder, excitement and still dressed as a bee… of course." Emily Tomlins spoke to Abbotsford Convent ahead of the season – read her interview here.
Acknowledgements
Bees was developed through Polyglot's Generator program, with support from the Victorian Government through Creative Victoria, and the Sidney Myer Fund. This season is supported by the City of Yarra.

Survey & Resource
Survey
The
Bees
audience feedback survey is available here:
surveymonkey.com/r/bees-acf
Your feedback is incredibly valuable, and helps Polyglot Theatre and Abbotsford Convent create empowering arts experiences for children and families. To go in the running to WIN a $50 Kids' Own Publishing book voucher, please include your name and email at the end of the survey.
Resource
General Access
Bees will take place outdoors, on grass, on the sloped Heritage Lawn. Please check the weather and bring sunscreen, hats and water bottles.
There are toilets in the main Convent Building, as well as a wheelchair accessible toilet with a button-activated automated door.
There are all-gender toilets in the Sacred Heart building.
There is a wheelchair accessible ATM in the Abbotsford Convent Precinct; however it is not accessible for people who are blind or have low vision.
The ACF is a partner to the national RECHARGE scheme. Accessible power points are available for people to recharge the battery in their motorised wheelchairs, scooters or bikes. The power points are located externally, on the western side of the Providence building. (Please note that during markets the power points may be in use by stall holders.)
While there is no reserved/specific quiet space, children and families can leave Bees at any time to have a break, and return either within the session or come to another session.
Bees
Children and families choose how they interact with the performers and the landscape. Some participants may prefer a gentle experience, others may be more energetic.
Bees will take place outdoors in daylight. There will be no bright or flashing lights.
Bees contains amplified sound and music that is played through portable speakers.
A visual story (PDF) is available to view and download here: 2022-Polyglot-Theatre-Visual-Story-Bees-ACF.pdf
COVID-safety
The following COVID-safety measures are in place to ensure that everyone can have fun safely.
Proof of COVID vaccination or lawful exemption will be required for anyone entering the Abbotsford Convent Precinct aged over 18 years.
All Precinct visitors will be asked to check in on arrival.
Hand sanitiser will be available.
Family Access
Prams are welcome at Bees. Prams can be parked alongside the performance space.
There is a baby change facility in the accessible toilet in the main Convent building.
Water, infants' bottles and breastfeeding/chestfeeding are welcome, but we do ask that there is no eating in the Bees performance space where possible.
Food and drinks (including takeaway options) are available to purchase from the Convent Bakery, Kappaya, and Cam's Kiosk.
You are also welcome to BYO food and drinks to Abbotsford Convent for picnicking before or after Bees.
Getting There
Parking
All day parking is available in the car park directly across from the Abbotsford Convent Precinct on St Heliers Street. The machines accept credit cards, notes and gold coins. Funds from the car park go towards the restoration and daily operation of the Convent, and also support the Collingwood Children's Farm.
Parking weekday rates
30 mins = free
90 mins= $5
$2 per hour thereafter
6 – 10 hours = $14
$2 per hour after 10 hours
Parking weekend rates
30 mins = $3
$2 per hour thereafter
5 ½ – 10 hours = $14
$2 per hour after 10 hours
Max daily rate (until 2am) = $28
Additional overnight fee (after 2am) = $25
Lost ticket = $28
Accessible Parking
The following accessible parking spaces are available for use by holders of a Disabled Persons permit:
Two two-hour accessible on-street parking spaces are located on St Heliers Street, beside Gate One.
Six accessible parking places are located at the front of the car park on the northern side of St Heliers Street.
Public Transport
The Mernda and Hurstbridge train lines stop at Victoria Park Station. The train station is approximately 1km from the Precinct entrance.
The 200, 202 and 207 bus routes stop at Clarke St/Johnston St. It is approximately 300m from the Precinct entrance.
Bicycles/walking
The Capital City cycling and walking path passes the Precinct. The St Heliers Street turn-off is opposite the entrance to the Collingwood Children's Farm.
Bicycle racks are located throughout the Convent and also adjacent to the car park.
Convent Kids
Convent Kids is an exciting program developed by Abbotsford Convent for children and families to explore and create art together. Developed in collaboration with leading artists, Convent Kids offers a range of fun hands-on activities that will inspire children and their families to experiment, learn and make art together.
For more information, visit abbotsfordconvent.com.au/about/key-programs/convent-kids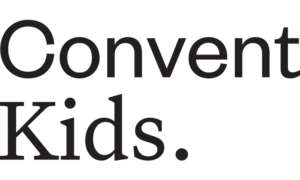 Watch the trailer
Contact
Got a question about Bees at Abbotsford Convent?