September 07 - October 05 2022
Calling all Pram People – past and present
Polyglot is gathering stories and memories, triumphs and struggles, from anyone who is currently pushing a pram, or has in the past.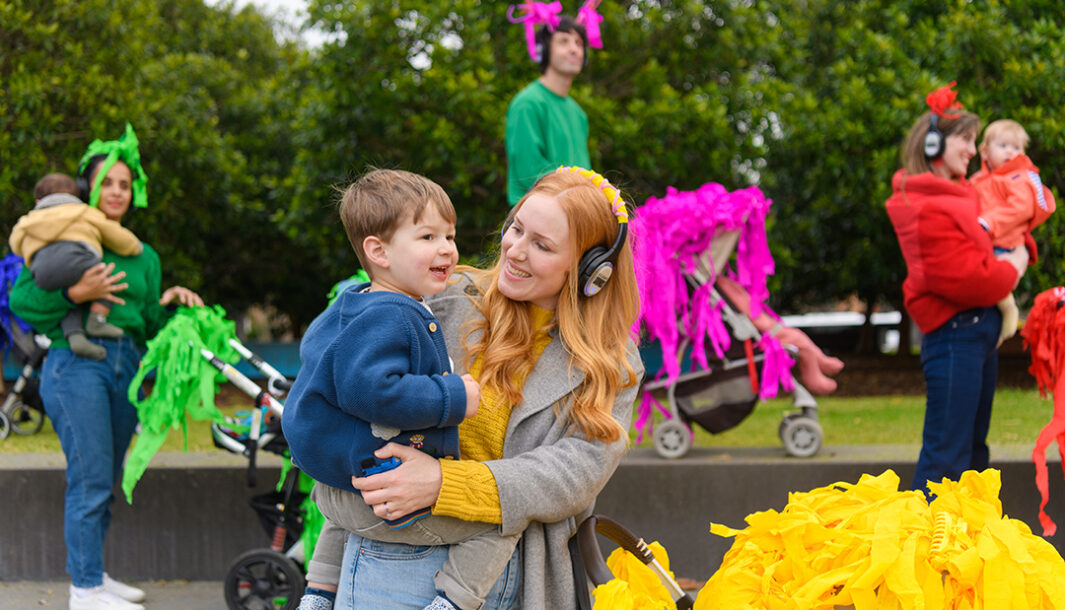 Polyglot Theatre is gathering stories and memories, triumphs and struggles, from anyone who is currently pushing a pram, or has in the past. All via recorded audio responses that you can simply text to us!

These will help inspire and inform the final stages of the creative development of our brand new show, Pram People – a moment in time for children who ride in prams, and the adults who push them. The premiere season is being presented by Melbourne Fringe and Melbourne Museum from 22-23 October.

Please note: selected audio responses may be used in the final Pram People sound design. You don't need to include your name in the recording or your text message/voicemail. Your phone number will not be retained.
If you you would like to share your pram-related stories, memories, triumphs and struggles with us, please follow the instructions below.
Instructions
Choose as many or as few of the questions below to respond to. You can submit as many times as you like.
Record your answers on your phone via Voice Memo (Apple) or Voice Recorder (Android/Samsung).
Message them to us at: 0493 363 274.
Alternatively, you can leave your responses in a voicemail message at the same number.
Submissions close Friday 30 September, 2022.
Questions
What do you love about being a parent?
What have you found hard about being a parent?
Describe your child.
What do you hope for your child?
What pram do you have? What is the name and model? What features does your pram have? Does it/did it have a nickname?
What does your pram mean to you?
What are the steps to set up and pack down your pram? List the steps.
Tell us a memory of travelling with your pram. Catching public transport. A bus/train/tram/boat/escalator… Overseas trip.
How do you feel when you are pushing your pram?
Where is your favourite place/route to take with your pram? Describe it to us. What do you see/hear/feel?
What is your least favourite place to take your pram? Why?
Do you remember being in a pram as a small child? What places were you taken?
Is there anything else you want to tell us – about yourself, your child, your pram?
Contact
If you have any questions about sharing your stories, or need assistance, please contact:
Julie Wright, Producer
julie@polyglot.org.au
Acknowledgements
Pram People is supported by the Restart Investment to Sustain and Expand (RISE) Fund – an Australian Government initiative, and the City of Melbourne through the Arts and Creative Investment Partnership fund and ArtPlay.

Contact
Got a question about Calling all Pram People – past and present?