Workshop
Sound of Drawing
Sound Of Drawing brings together texture and technology in an interactive soundscape.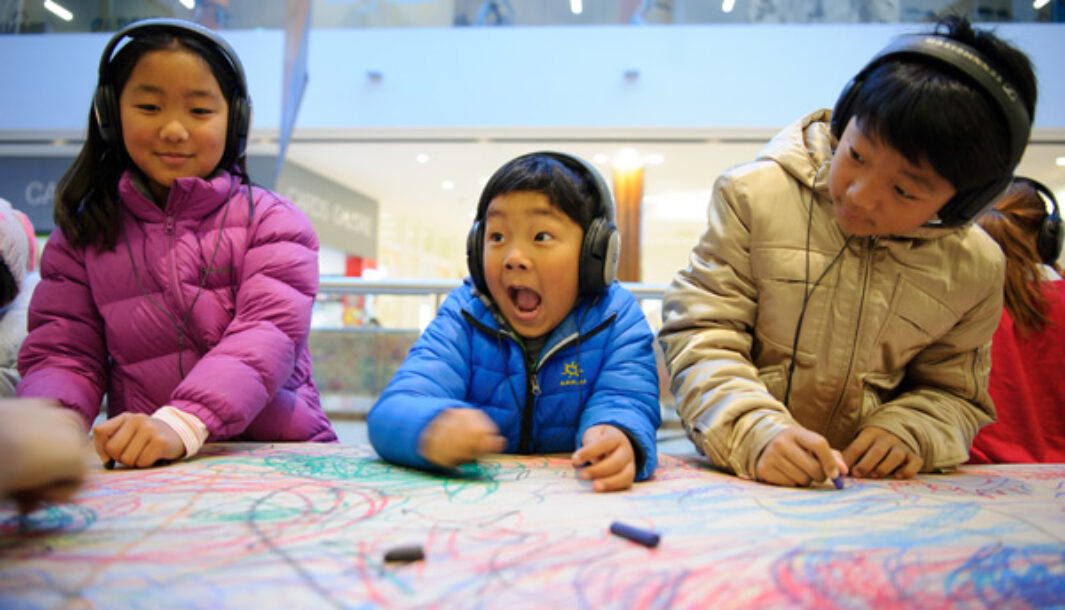 On a long table covered in paper, children and their families wear headphones and draw with soft coloured pastels. The sounds of the pastels on the paper are picked up by sensitive microphones and amplified, turning the physical action of drawing into a live tapestry of sound. Participants listen to this through the headphones, hearing their scratches, swirls, tapping and scribbles as they make their collective mark in an abstract artistic masterpiece.

Sound of Drawing connects sound, gesture and artistic intention, drawing meaningful creative contributions from children and adults alike.
Glen and Lachlan were fantastic and our audiences loved interacting with Sound of Drawing.

Spring Jam, Wagga Wagga
Got a question about Sound of Drawing?