Workshop
Feast
Feast is a meal like no other, inviting children to make gastronomical delights from a pile of most unusual ingredients.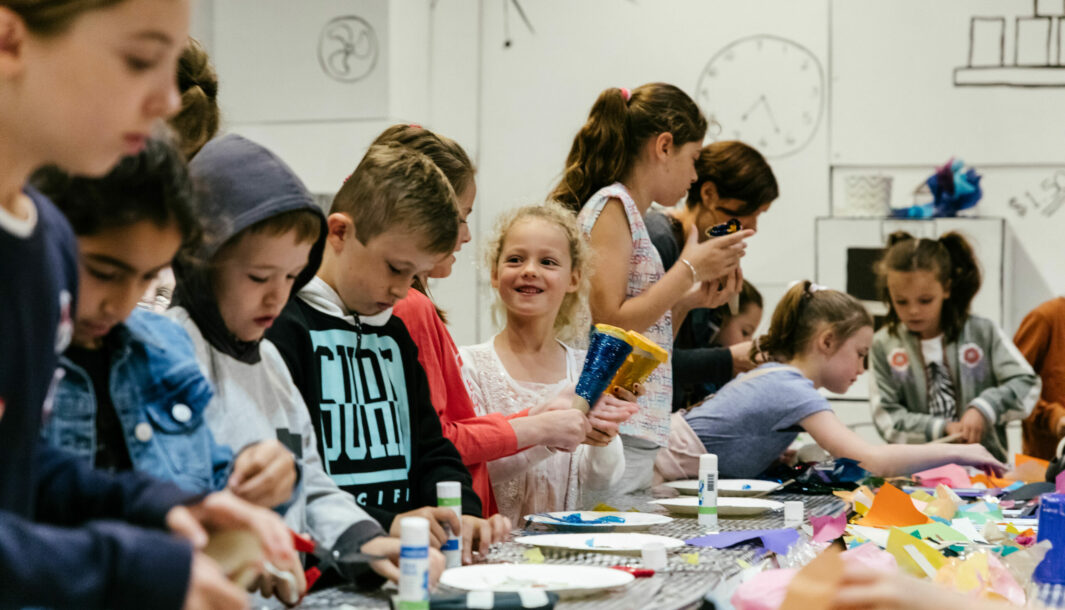 A long table is set with a white cloth, paper plates, and a centre piece of paper flowers. The ingredients are mise en place. Children are invited to fill their imaginations on creating the dishes of their dreams – food fit for a top restaurant, or a very hungry punter. Gradually the table starts to fill – stringy string pasta, tomato cellophane sauce with a spray of green fabric basil, paper pizza, tissue sushi. Waiters impeccably dressed in black and white hover to encourage and assist, writing up the mouth-watering menu.
This installation lets children play with materials other than food to make truly delicious, and sometimes really horrible, culinary creations.
It's been a true delight and honour to have you here, and I feel incredibly fortunate to have worked with you all. The professionalism, creativity and can-do attitude of everyone involved has made this such a great activation.

Arts Centre Melbourne
Got a question about Feast?