Support us in 2022
By holding fast to our values and vision, Polyglot has weathered the challenges of the past two years, continuing to build great depth in our company and work, and strong connections with our community.
While we have navigated hurdles, we have also maintained our momentum: we continued our commitment to employing our staff and artists; seasons and creative developments took place however we could make them happen; and we discovered new methods for remote collaboration and making and delivering creative experiences for children.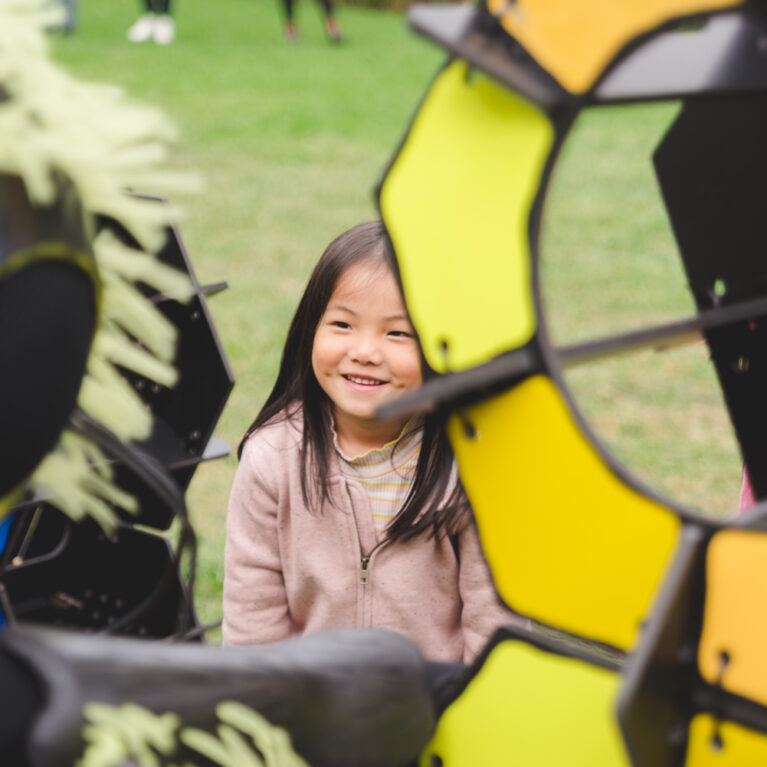 Live creative experiences are particularly important because they are not static, they can be approached on the child's own terms and they respond to the viewer. And I love them, genuinely surprising and joy making!

Parent, Polyglot survey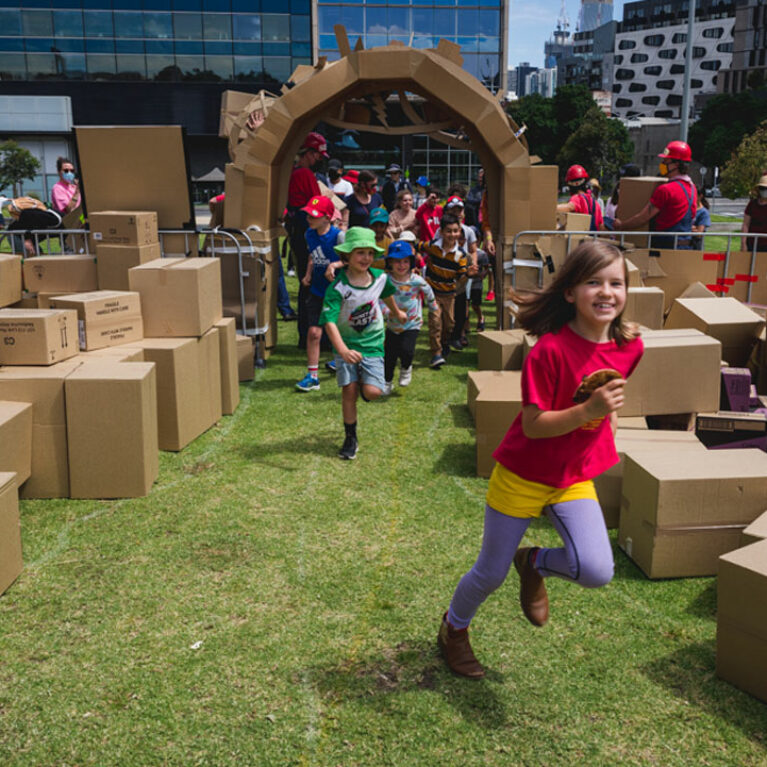 Polyglot has bold plans for 2022 and beyond:
Multiple premiere seasons, interstate and international tours and collaborations, and innovative projects with new communities are all confirmed.

We continue to advocate for the right of all children to experience arts and culture by embedding universal access throughout our organisation and our work.

We remain committed to employing our people – the literal engine room of our company – and placing artists at the heart of our recovery so that we can continue developing exciting, trailblazing art, and sharing it with children and families everywhere.
Power Polyglot Theatre into the future
If you would like to Power Polyglot Theatre into the future, please consider making a tax-deductible donation to our 2022 fundraising appeal. It is the incredible generosity and friendship of our donors and supporters that has forged the foundation from which to make these plans, and which will help us move with certainty into the future.
Make a donation
Donations can be made in a number of ways:
Direct deposit
Polyglot Theatre Fund Ltd
BSB: 063 138
Account Number: 1000 1352
Cheque
Please post to the below address.
Please fill out a donation form to accompany all direct deposits or cheques. These can be emailed to kath@polyglot.org.au or posted to:
Polyglot Theatre
SH1.05, Sacred Heart Building, Abbotsford Convent
1 St Heliers Street
Abbotsford VIC 3067
If you have any questions about donating, please contact:
Kath Fyffe, Executive Director and co-CEO
T: 03 9826 3301 E: kath@polyglot.org.au
Well done for bringing the community together and creating positive family experiences.

Parent, Bees