June 28 - July 02 2022
Sound Shadows at Cardinia Cultural Centre
Sound Shadows is a playful, sensory space for children and families to engage with sound, movement and light.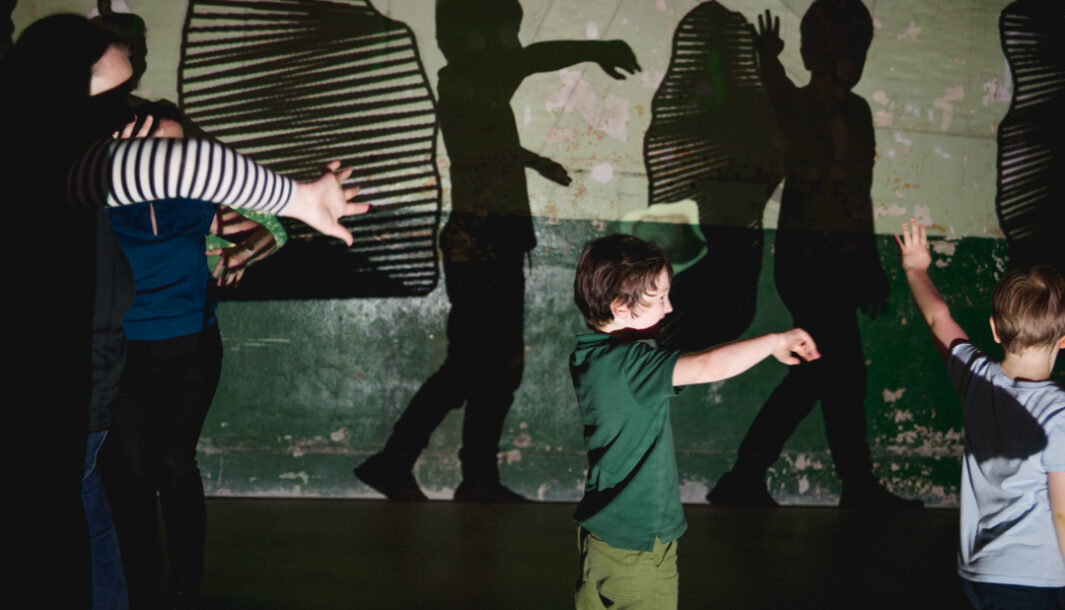 It is a colourful, ever-changing and unexpected world of interactive projection and music.
What will you discover?
In a darkened space, you'll meet your shadow – clear and sharp – who will be joined by other abstract shapes that become companions, swiftly changing as they react to your movement. The soundscape responds too, swelling and shifting in response to your actions, constantly evolving in tone and feel. As your imagination takes over you might find yourself gently dancing with a jewel-like blob, chasing fast-moving shards of light, or crackling with power as other shadows crouch around you. As more people join the play, the world you have created becomes complex and interconnected as all the single journeys are linked and changed by more bodies in the space.

Sound Shadows is a magnetic experience that sees participants perform extraordinary moves to active response, without self-consciousness or inhibition.
Contact
Got a question about Sound Shadows at Cardinia Cultural Centre?