February 17 2022
Professional Development at Greater Dandenong
This professional development opportunity is designed for teachers and practitioners from all areas of education, living or working in the City of Greater Dandenong.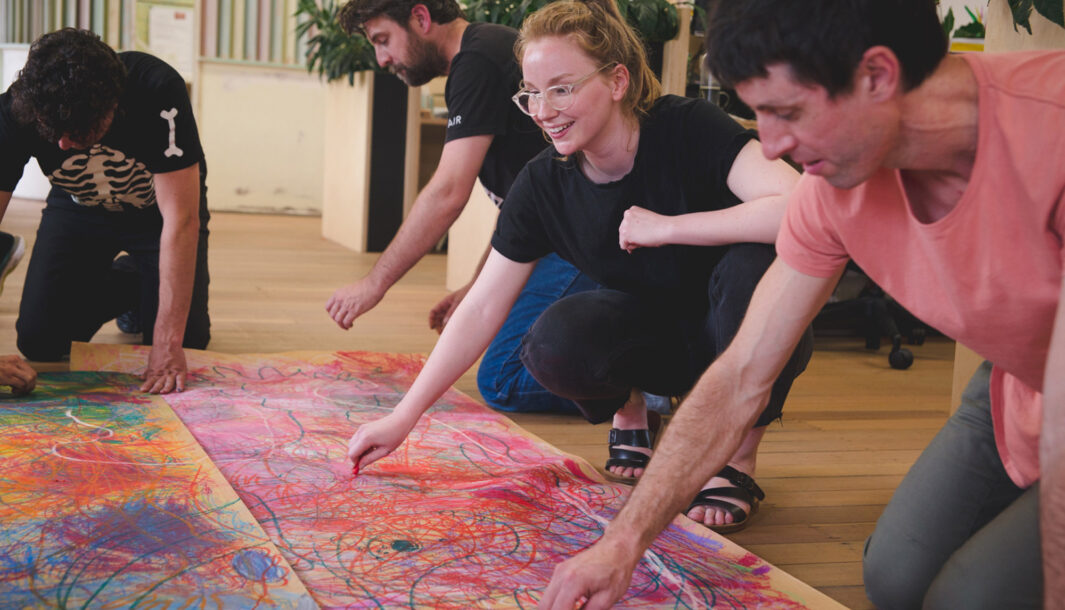 Presented as part of the Arts and Culture Education Program
Polyglot Theatre's professional development workshops are for teachers and practitioners who work with children. The workshops aim to introduce Polyglot's distinctive philosophy, process and work; and assists teachers to expand their existing practice and approach to working with children.
Polyglot is an arts company and the artists facilitate opportunities and experiences for children to play, create and lead. The artists facilitate with the intention to have fun and to empower and build a child's confidence in their natural ability to follow their own impulses, make decisions, interpret and make meaning of the world they live in. Polyglot knows children are capable responders to artistic, social and cultural change. Polyglot collaborates with children to create theatre, inspired and guided by their play, ideas and artwork. Polyglot Theatre performances feature active participation from audience members through touch, play and dramatic encounter.
This Professional Development workshop focuses on child-led practice; how the adult can facilitate authentic agency and become the learner, participant and observer. Through a series of highly interactive and collaborative exercises, you will develop new skills and ideas, and expand on ways of seeing and being with children. This workshop is a refreshment of the child/adult relationship, shifting perspective in order to imagine another way of approaching the teacher/learner model.
Arts and Culture Education Program
Arts in Greater Dandenong is proud to announce our new Arts and Culture Education Program for students, teachers and educators.
The program aims to foster a love of creativity and the arts in schools through workshops, incursions and excursions, knowledge sharing, tours and professional development.
For more information, please visit greaterdandenong.vic.gov.au/arts-opportunities/arts-and-culture-education-program
COVID-safety
Participants will require the following to ensure that everyone can safely enjoy the workshop:
Contact details (name, email address, contact number) to check-in on the day.
Smartphone/smart device to scan QR Code (If you do not, there will be staff to check you in).
Proof of vaccination (COVID-19 digital certificate) or a medical exemption will be required upon entry. Find out how you can get your COVID-19 digital certificate.
Face masks must be carried and worn if social distancing cannot be maintained.
Accessibility
Please email arts@cgd.vic.gov.au if you have any accessibility requirements. If you require an Auslan interpreter, please let Arts in Greater Dandenong know at least 48 hours before the event day.
Contact
Got a question about Professional Development at Greater Dandenong?