June 29 - July 01 2022
Feast at Family Fiesta
Polyglot fills The Ian Potter Centre for Performing Arts foyer with FEAST at this year's Family Fiesta!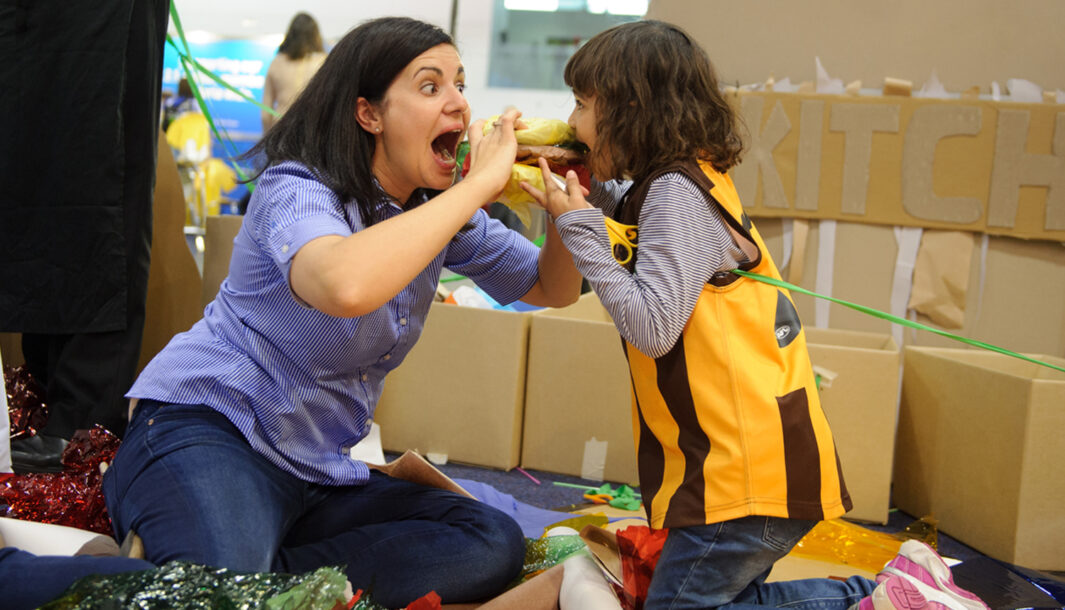 A long table is set with a white cloth, paper plates, and a centre piece of paper flowers. The ingredients are all in place. Children are invited to fill their imaginations on creating the dishes of their dreams – food fit for a top restaurant, or a very hungry punter. Gradually the table starts to fill – stringy string pasta, tomato cellophane sauce with a spray of green fabric basil, paper pizza, tissue sushi. Waiters impeccably dressed in black and white hover to encourage and assist, writing up the mouth-watering menu.
FEAST is free, and families can drop in at any time during the sessions – no bookings are required.
This installation lets children play with materials other than food to make truly delicious, and sometimes really horrible, culinary creations.
Contact
Got a question about Feast at Family Fiesta?