Workshop
Twitchers (online)
Participants are invited to delve into the fascinating world of bird watching.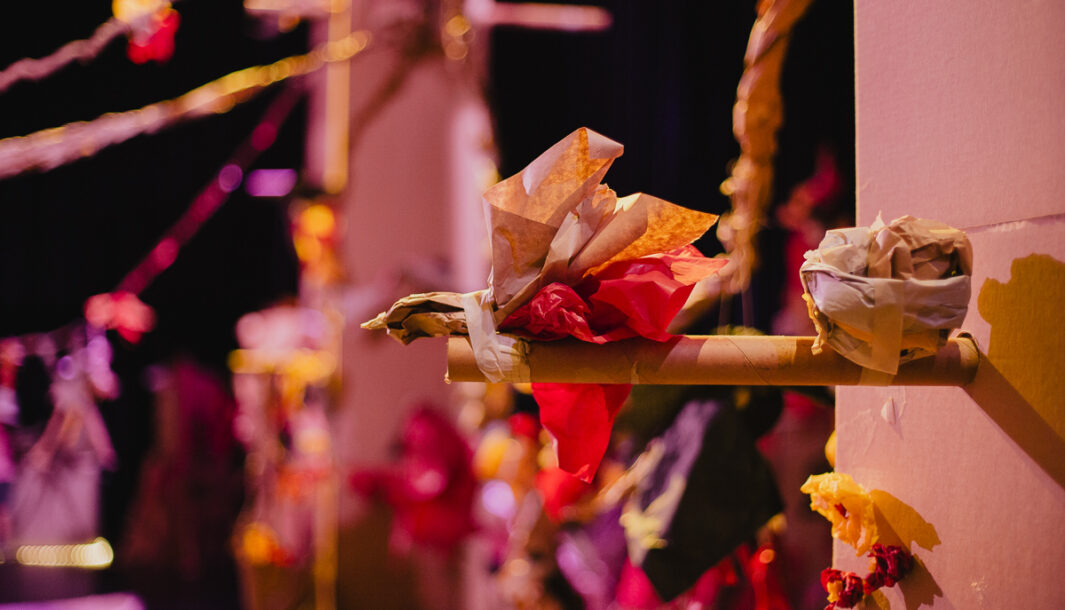 This online workshop demonstrates the endless possibilities for creativity and play with simple materials. Polyglot artists guide children through the process of making everything you might want to go 'twitching': binoculars, a logbook and of course… birds! Once everything is ready, the birds can be hidden around the house, garden or classroom, and the adventure can begin.
Twitchers is designed to be an on-demand offering. Online workshops work best when participants are in separate locations (such as remote learning from home). If you are interested in an activity for students who are together in a classroom, we recommend our in-person offerings, which are delivered in line with Polyglot's COVID-safe policy.
Recommended materials
Any kind of paper – a combination of A4, scrap, newspaper, tissue and cardboard is always good
Tape
Pegs
String
Colouring gear (pens, pencils, crayons, pastels)
Natural materials (sticks, leaves)
Your imagination!
Got a question about Twitchers (online)?