Workshop
Shadow Tricks
Shadow play is explored with everyday materials and objects and, of course, light!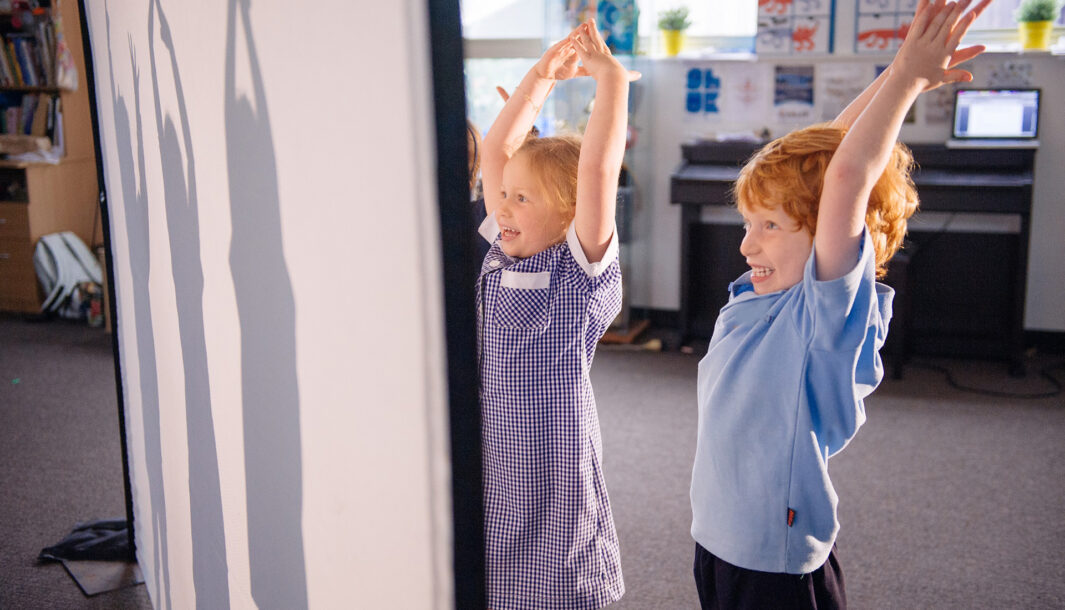 Polyglot artists facilitate instinctive choice and a natural desire to make shape, narrative and connection in this playful, popular workshop.
Using everything from the human form to cardboard cut-outs, students play with scale and colour to investigate the limitless possibilities of the worlds we can create on a screen. They delve into performance styles, shadow puppet design and manipulation, transformation of objects and storytelling.

This workshop requires minimal tech and materials, and the activities can be re-created and examined in the classroom or at home. Polyglot has been delivering Shadow Tricks for over a decade, with many schools booking repeat sessions.
Got a question about Shadow Tricks?