Workshop
Paper and Tape
This workshop uses paper and construction techniques to explore theatrical worlds through play.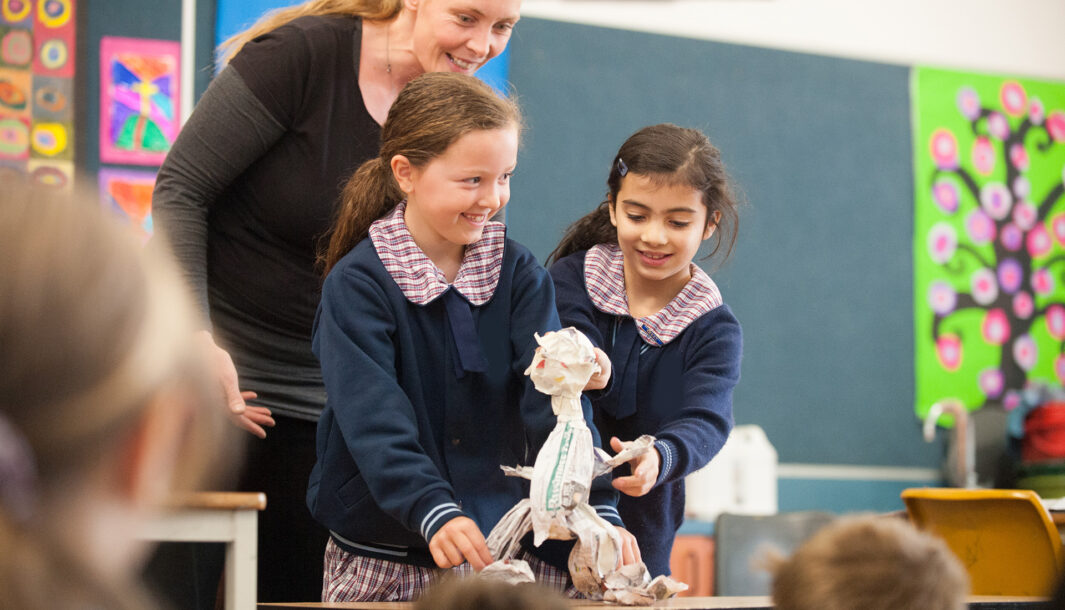 Polyglot artists take students through a series of fun activities to make creations using only paper and tape. With puppetry techniques of focus and breath, students bring their characters to life. In groups, they collaboratively design and build environments and landscapes for their creations to live in, sharing narratives with each other through performance activities.
Got a question about Paper and Tape?